Cancun Customs and Immigration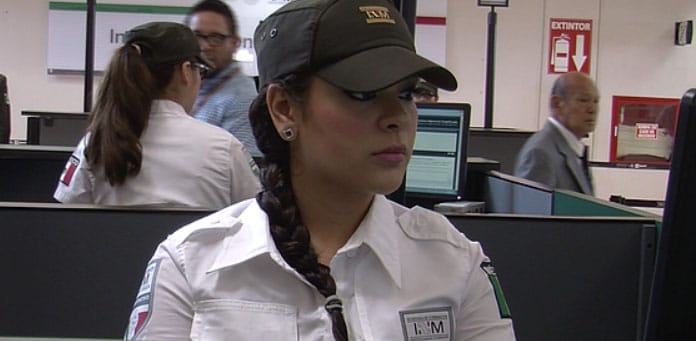 During your flight you will be given given two forms to fill out – one for Immigration (Tourist Card or FM-T) and another for Customs (Customs Declaration Form). The tourist form is per person, but the customs form is per family.
It will speed up everyone's passage if you complete these before you land. However, if you don't receive the forms on the flight, extra copies are always available in the airport.
The FM-T form allows you to remain as a tourist in Mexico for up to 180 days, however, normally it is first issued for 30 or 60 days. If you wish to stay any longer than this then you will need to visit the immigration office in Cancun.
Look after your FM-T you will need to produce this again for your return journey, if you lose it, it can cause problems, delays and you'll have to pay to replace it. Don't lose it!
All passports will need to have at least 6 months remaining from your date of entry, this is to match the maximum period your FM-T can be valid for.
Once you have passed immigration and have collected your bags you will now have to queue again to pass customs. All bags first pass through an electronic scanner and at this point you hand in your customs form and if you have 'nothing to declare' you will be invited to press a button which will show either a green or red light.
UPDATE April 2017: It's looking like the red/green light will be phased out throughout all of Mexico in the near future, although it is still in operation at Cancun Airport for the present time.
A green light indicates that you can pass whereas a red light will indicate that your bags will be hand searched. Searches are normally cursory unless of course something is discovered which may arise further suspicion, the list below indicates the most common restrictions:
Many food items – especially meats, plants, seeds, vegetables etc.
Cigars and cigarettes – more than 20 packs per person
Liquor and wine – more than 3 liters per person
Film or videocassettes – more than 12 rolls/cassettes
Medicine for personal use – you must have a prescription if you needed one to get the medicine in the first place
The first thing you will notice is that there will be many people thronging the arrivals exit. There will be a mixture of porters, van drivers, travel reps, and people handing out vouchers and brochures. It can be a little daunting at first, I tend to steer clear of the porters who want to carry your bags, your transportation may be very close and a healthy tip will be expected.
Try not to get into lengthy conversations with people who are offering free trips or meals, these are timeshare sharks and there is no such thing as a free lunch. However, do look out for the ladies in Mayan dress handing out small plastic bags. These are filled with money off vouchers and useful maps and guides.