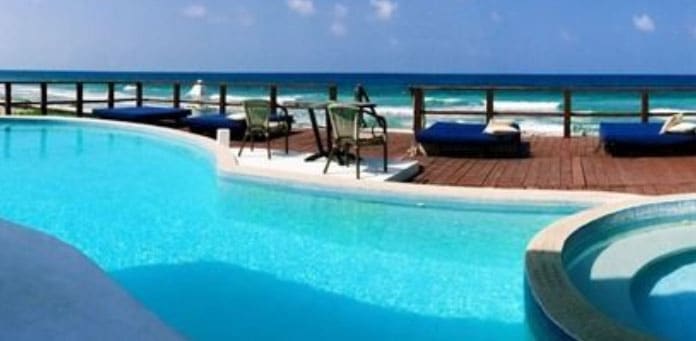 The Casa Ixchel Hotel is a small hotel offering ten suites and enjoying an Ocean Front location.
Unlike most Isla Mujeres hotels Casa Ixchel lies on the eastern side of the island and looks out across the vast expanse of the Caribbean beyond the rugged foreshore and powerful surf.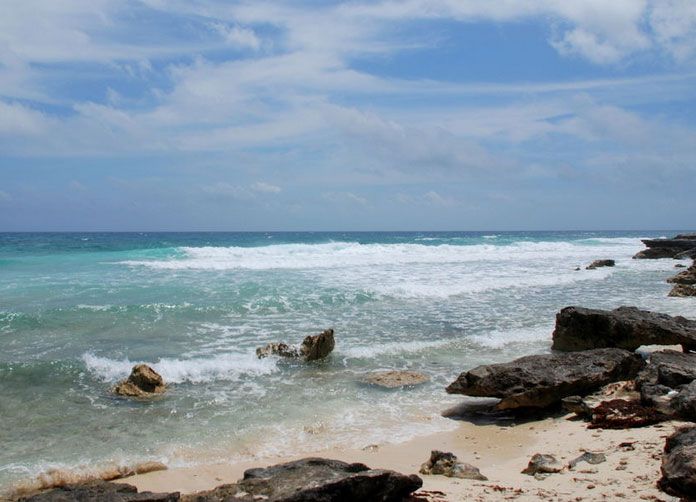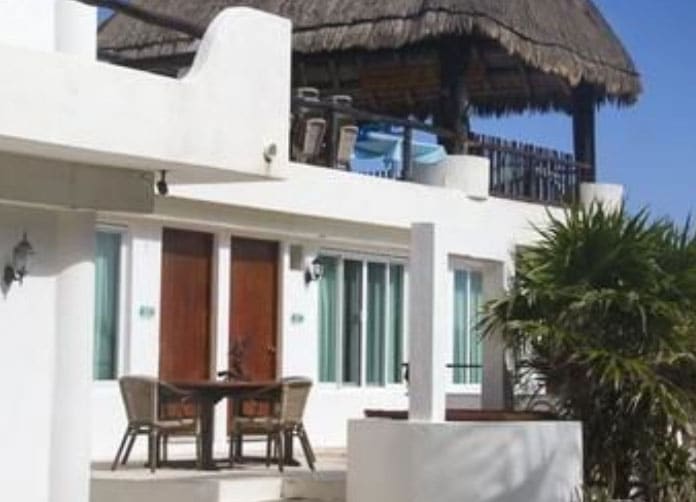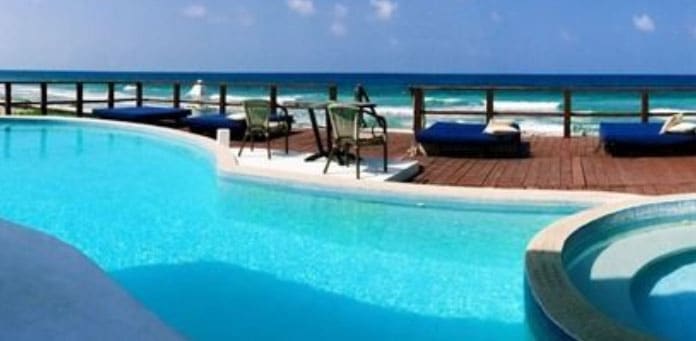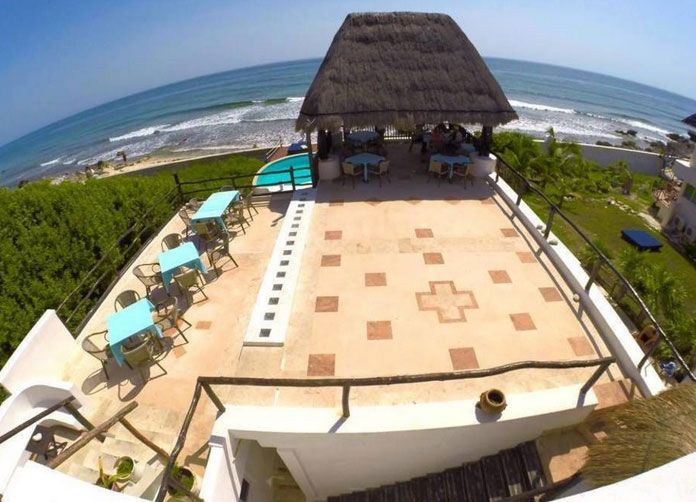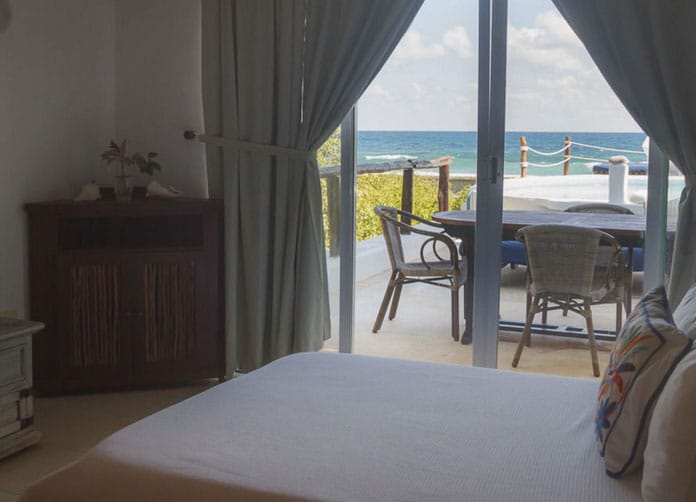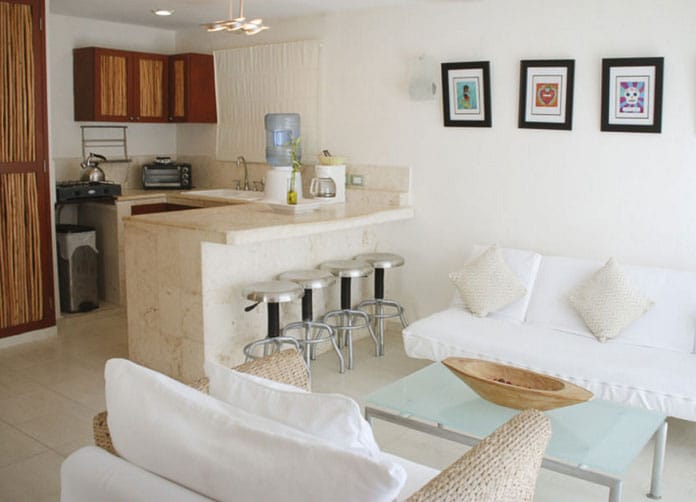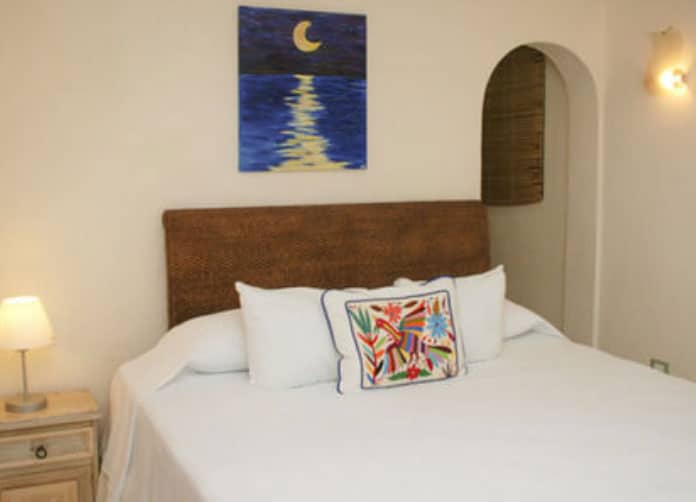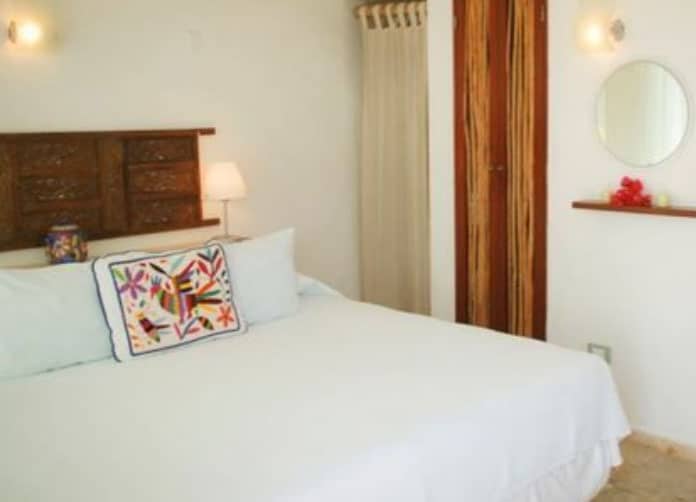 The Casa Ixchel Hotel has a large sun deck and palapas providing a relaxing environment for reading, yoga or simply doing nothing.
Each of the ten suites offers a unique theme, examples being "Abundance" and "Serenity". Standard suites (subject to availability) come with a full marble tiled bathtub or shower and several have a small kitchenette.
Ocean view suites have either a partial or full view of the ocean and all are equipped with a large bathtub in full marble.
Three person apartments have a single bedroom and come fully equipped with kitchen appliances including oven, refrigerator, coffee maker and stove.
The large 2 person bathtub overlooks the Caribbean Ocean. Four person apartments face inland towards a salt lake, have 2 queen size bedrooms and a single bathroom.
Three and four person apartments can be interconnected to provide accommodation for up to 7 people.
The four bedroom villa offers all the amenities of the apartments plus an outside terrace with full ocean front view.
All rooms at the Casa Ixchel Hotel come with air conditioning, ceiling fans and wireless Internet. The ferry dock, shops and restaurants are 5 minutes away by taxi or the favored mode of transport of Isla Mujeres tourists, the golf cart.
Amenities
Casa Louise: Despite its small size Casa Ixchel does have a small restaurant offering a range of International dishes crafted and carefully put together by a renowned chef who hails from the US. The restaurant offers a fantastic view of the Caribbean and is open for breakfast, lunch and dinner.
Location
Address: Casa Ixchel, Av. Jesús Mártinez Ross, SM 4, Mza 98 lote 5, Salina Chica. Isla Mujeres, Quintana Roo.
Time to Airport: 60 minutes.
Parking Lot: Available without charge.