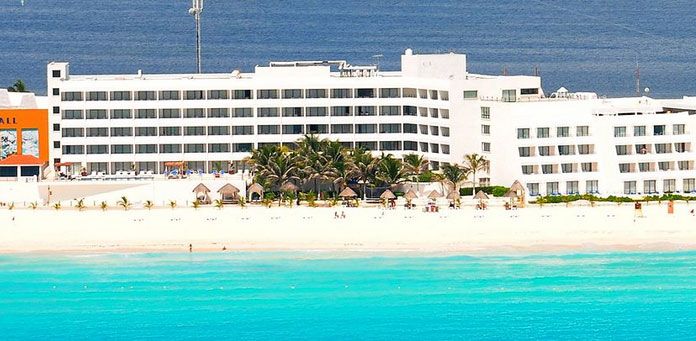 Walking into the gorgeous lobby at the Flamingo Cancun Resort will show you the pride and dedication they have at providing every attention to detail that's required to make your stay unforgettable. Located just minutes from the party center the Flamingo Cancun occupies a fantastic setting on one of the best beaches in Cancun.
With 3 rooms to choose from at the Flamingo Cancun Resort, each having their own funky twist and all having a great ocean view; the junior Suite and the Deluxe suite also have a terrace or a large balcony to enjoy the relaxing sounds of the Caribbean beyond.
The Standard Suite will give you a tantalizing array of sweet blue and elegant golden white to ease the mind, morning and night, whereas the Junior Suite will provide the same genuine texture with a twist of spacious-ness and cosiness.
And lastly you'll find yourself in love with the amazing Deluxe Suite having the large balcony and you're very own water purification water system.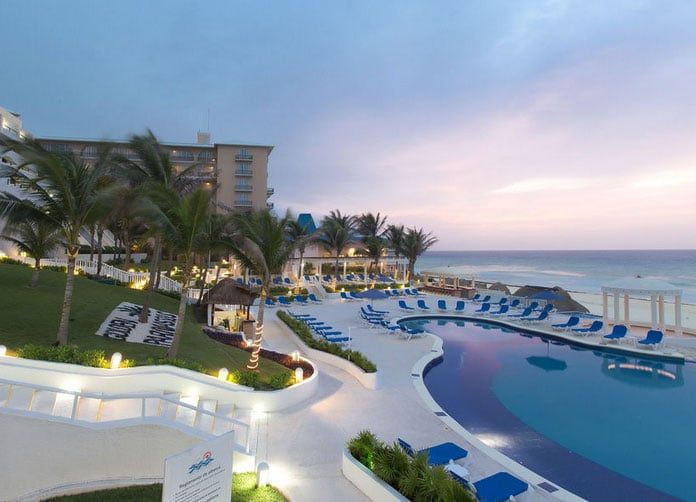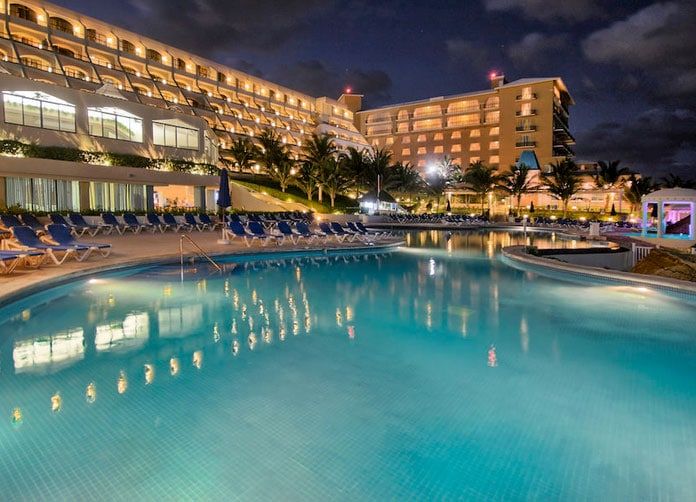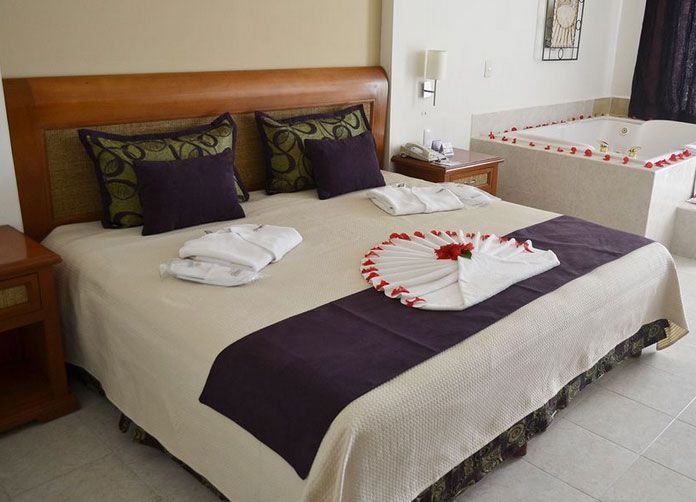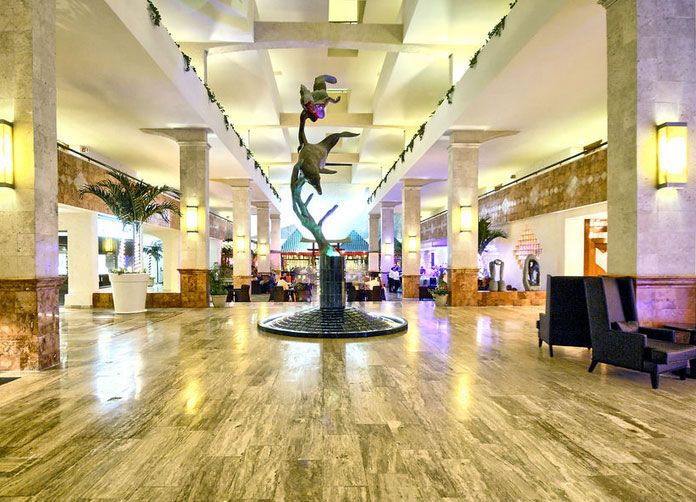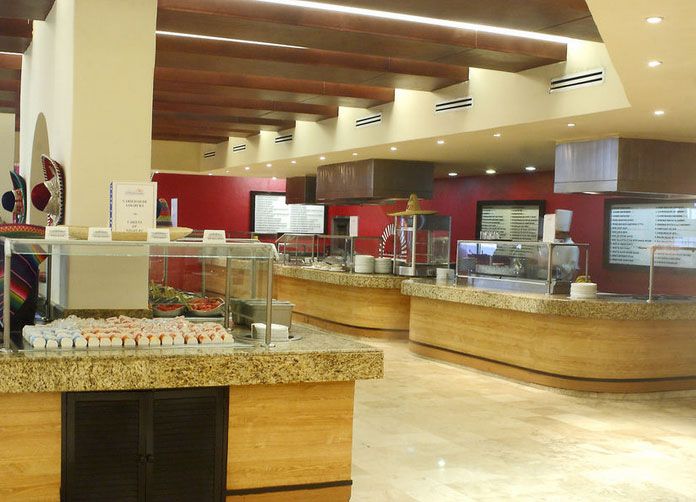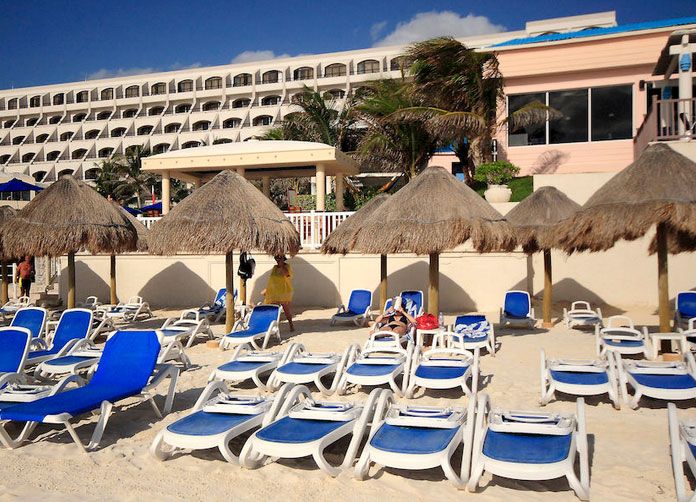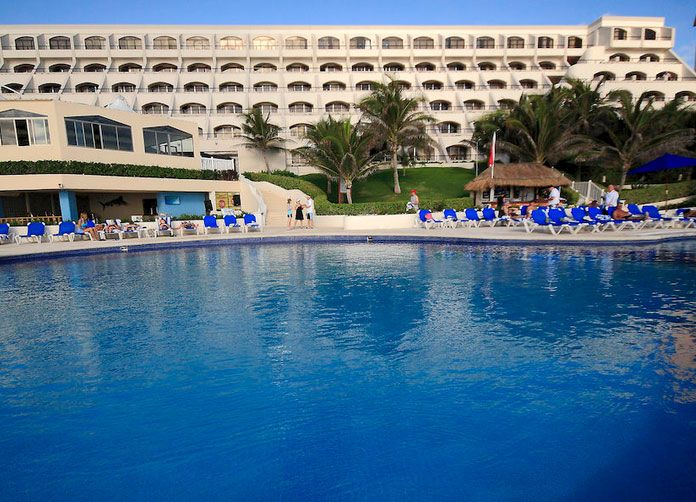 If you're going there on your own or perhaps with a loved one (or soon to be), take advantage of the Flamingo Cancun Resort's excellent All Inclusive package where you will receive unlimited meals and snacks all day and all evening long, unlimited domestic beverages 24hrs a day and you're own in room mini-bar stocked with beer, soft drinks and water. With pool aquaerobics and a daily activities program, you'll also be able to enjoy poolside entertainment and a great billiards room as well.
Or perhaps you're bringing the kids? Take them to the large pool to indulge against the Caribbean which surrounds it, or take them right down to the white sandy beaches with the sun beaming down a significant array of enough Vitamin D to keep them smiling all day long.
Then allow them the opportunity to relax on the vacation too by taking them to the awesome Flamingo Kids Club where they'll find a whole assortment of toys, crafts and activities available to keep them busy.
Amenities
You'll absolutely love the Las Palmas bars as you enjoy excellent drinks and cocktails without even leaving the pool, or Palenque where not only will you get the best in tropical drinks but also great music and an awesome ambiance are found in the hotel's Lobby Bar.
With two amazing restaurants to pick from you'll find yourself feeling very satisfied when the evening finally turns into night.
Albatros: Enjoy a great tasting lunch and dinner right on the beach front with a cafe/lounge style atmosphere.
La Fuente: A nice mixture of dark oak and light straw you'll find the buffet at this restaurant for breakfast, lunch, and dinner with a great Caribbean view.
Location
Address: Blvd. Kukulcan Km 11, Zona Hotelera, Zona Hotelera. Cancun, Quintana Roo.
Time to Airport: 20 minutes.
Parking Lot: Available without charge.