Holiday Inn Cancun Arenas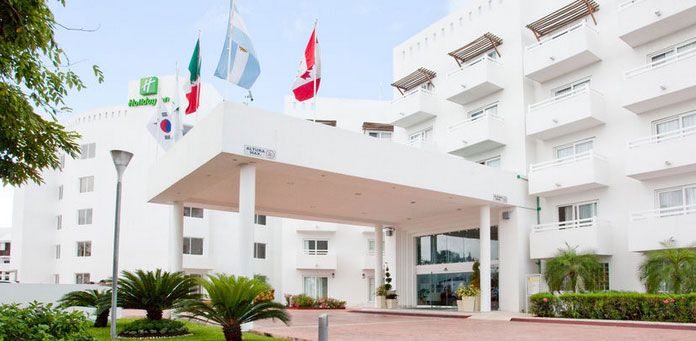 The trusted Holiday Inn chain of hotels and resorts take it Caribbean style. Having white sandy beaches matching its soft colours the Holiday Inn Cancun Arenas will provide and unwittingly calm sensation just by the mere sight of the premise. The excellent resort has everything you require in a 4 star hotel with gorgeous views of the Caribbean Sea beyond and the Nichupte Lagoon as well, you're guaranteed cleanliness and
The single room style they have available retains the cozy home-away-from home effect with a smooth abstract bed spread and an open sliding door to the beautiful sea it will make your relaxation seem never-ending. With either 2 Double beds or 1 King Size bed to choose from, you'll find the comfort which is perfect for you.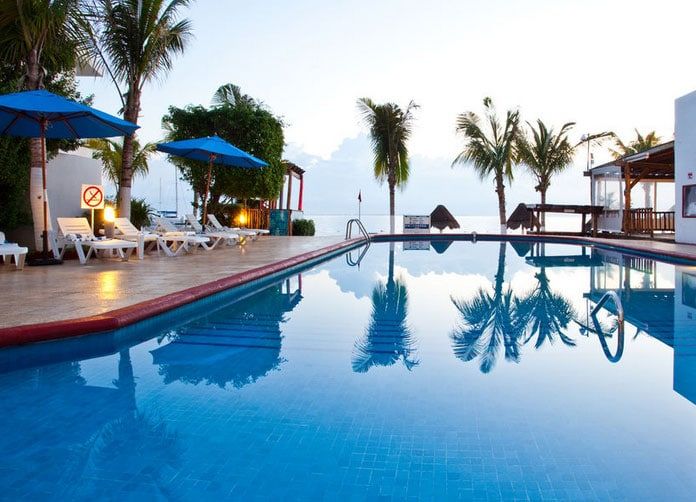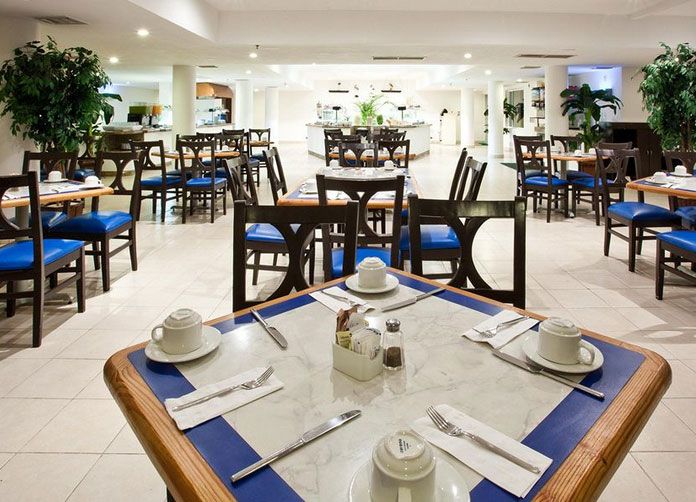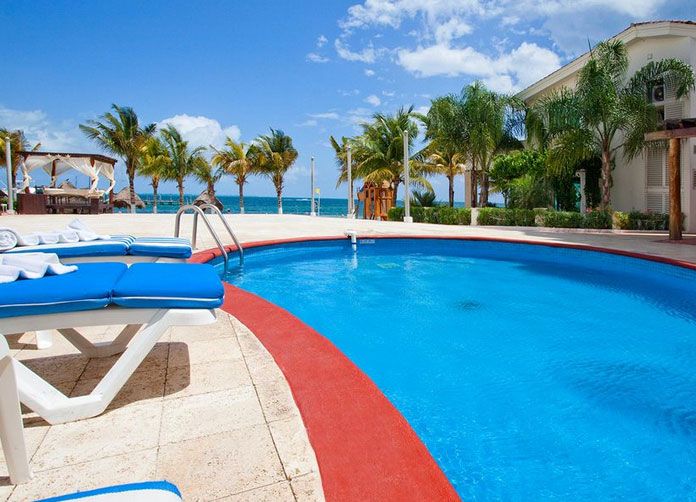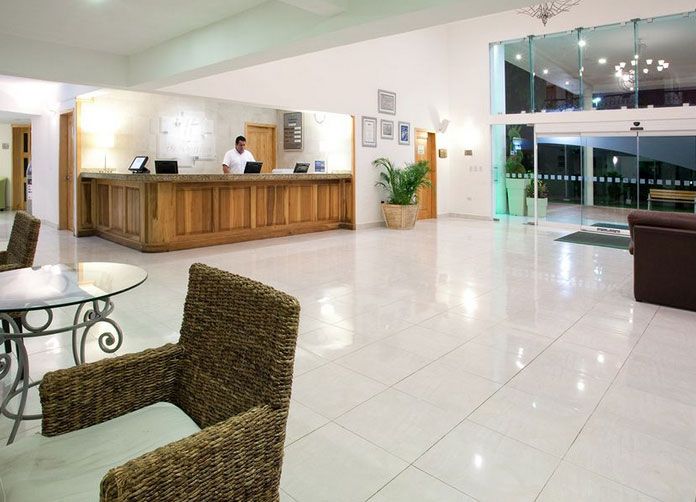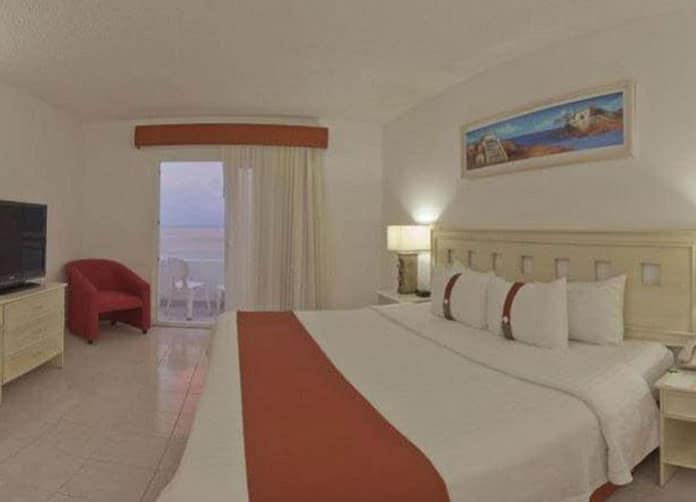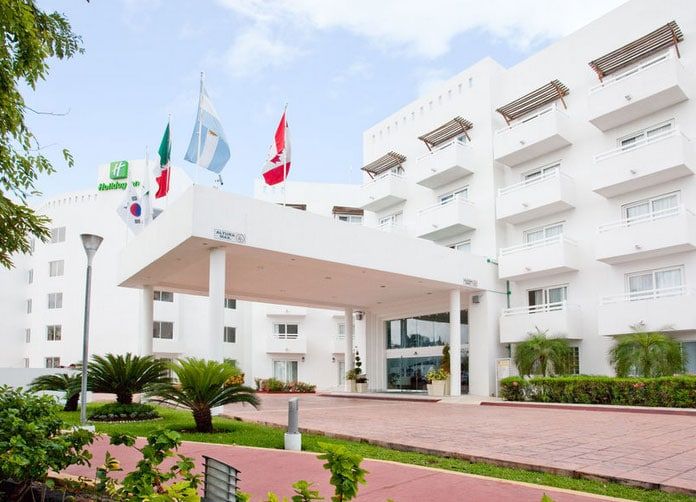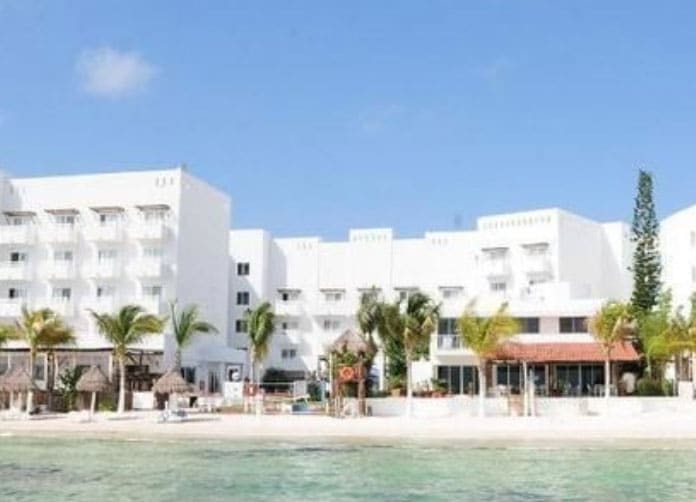 With an impressive games room having multiple digital gaming consoles and a pro-active exercise gym you'll never find a dull moment. Why stop there though, take advantage of the great pool set against the sweet serene of the Caribbean Sea behind. A great place for weddings and with a room lain in white, gleaming as bright as the building and the sand it entombs, your wedding will be simply amazing as the brides dress stands like a glimmering star down the aisle. Take the stay one step further and enjoy all the Caribbean has to offer at the Holiday Inn Cancun Arenas by tackling the water sports they provide including snorkelling and kayaking and more. Or if you're looking for a touch of relaxation, treat yourself to a sensual message or, even better; take the kids to the great Kids Club where they can enjoy the giant playground available to them.
Amenities
With the Snack Grill and Bar at poolside, you'll be able to take a comfortable plunge while staying near refreshing cocktails and amazing snacks. Never forget, the lobby bar having an up-beat and modern feel with the Caribbean colored chairs splattered throughout the lounge area, you'll find it most comforting as you reminisce with friends and make new ones. You'll absolutely love your stay when you can end the day off at one of these fine restaurants.
Arenas: You'll be delighted with this one's international specialties, as you sip on fabulous wine or tasty cocktails with the breeze of the open Caribbean at your feet.
Diletto: With walls as calmingly white as the building which surrounds it, you'll find the most delightful Italian.
Location
Address:
Bvd Kukulcan 2,5 km, Lt. D1, Holiday Inn Cancun, Zona Hotelera. Cancun, Quintana Roo.
Airport Distance: 18 Km. (11.25 Mi.)
Parking Lot: Available without charge