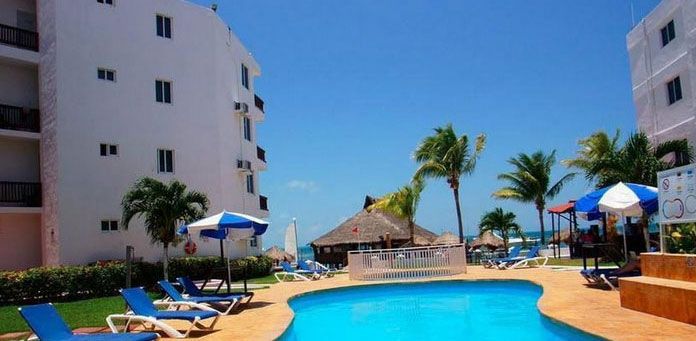 The Hotel Imperial Las Perlas is a cozy resort located just 5 minutes west of downtown Cancun, and 35 minutes outside the Cancun airport; this hotel is sure to please.
With 6 individual buildings surrounding an elegant swimming pool and white sandy beaches to the side, you'll find that relaxation is only an arm reach away.
Once inside, the funky Caribbean-style will turn the comfortable studio room into a tasteful paradise. The two double beds with a touch of abstract, and a great balcony with breath-taking views of the ocean, will make the time you spend in your room seem like a getaway from the getaway.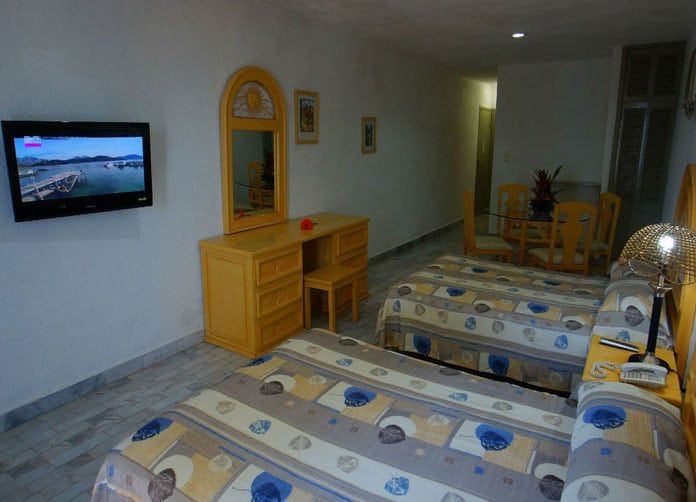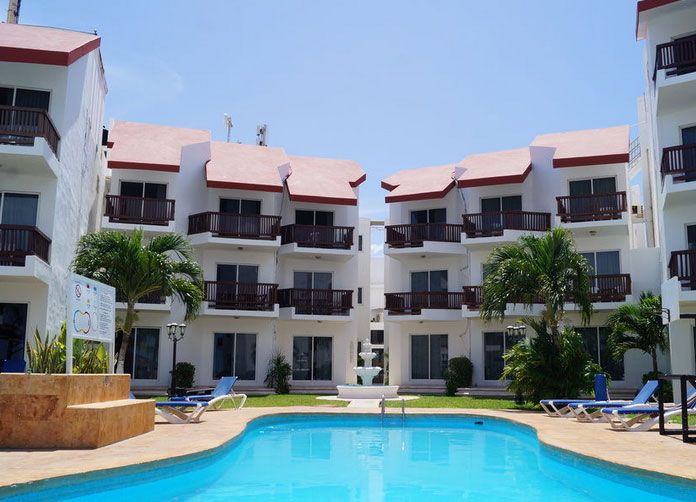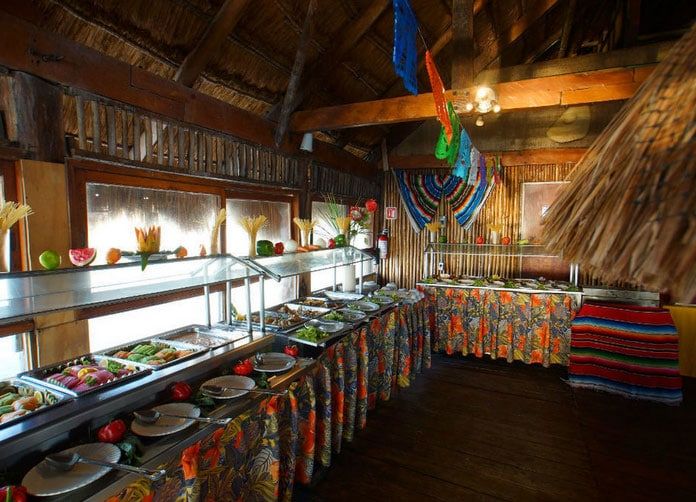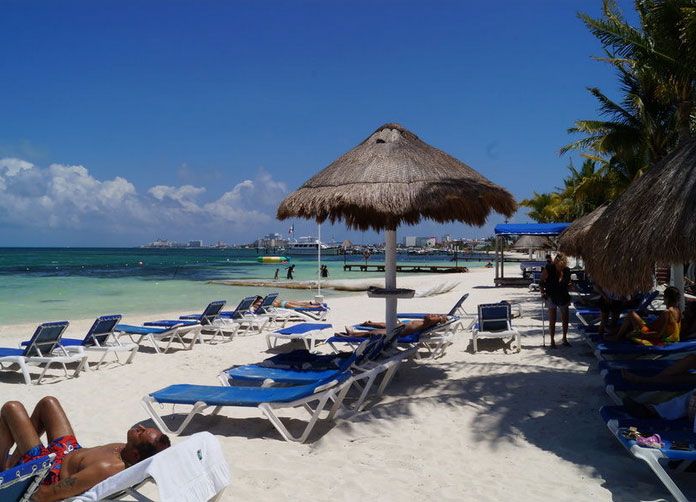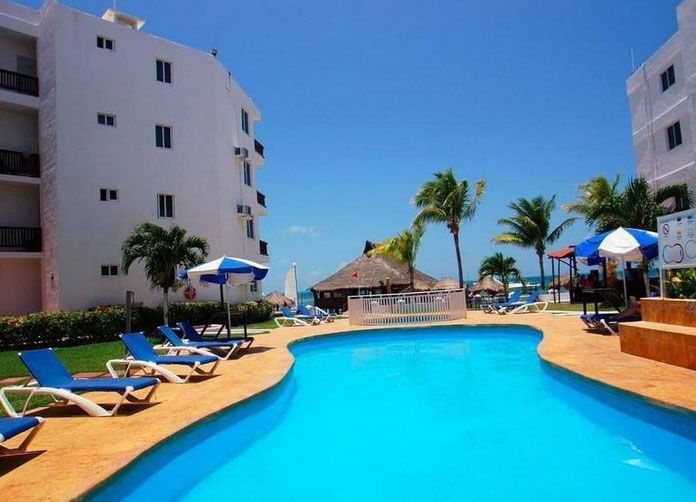 But why stay inside when you can enjoy the fantastic activities and features the Hotel Imperial Las Perlas has to choose from?
Enjoy aquarobics in the excellent swimming pool, or have a game of volleyball with friends, or meet new ones as your teams grow larger and larger.
Maybe learn to scuba dive along the ocean side or in the pool or even take the kayak for a romantic visual of the setting of the sun.
The many water activities available, including jet skiing, wind surfing, snorkeling and scuba diving, just to name a few makes this your one stop destination for the ultimate in extracurricular activities.
Take your vacation to the extreme too with their excellent all-inclusive packages which unlimited meals and snacks. All national & international liquors even diving lessons!
To assist with keeping your stay as enjoyable as possible, the talented team at the hotel Imperial Las Perlas organizes various fun activities and exciting games to do during the day and throughout the night.
So with the awesome water activities and abstract ping pong table, couches, and bedding, you'll feel as though you not only experience the Caribbean – but you're a part of it.
Amenities
Pool Bar Las Gaviotas: is an excellent place to enjoy a few drinks with friends, serving a wide range of Intermational and domestic drinks and fruity tropical cocktails.
Lobby Bar: gives you the touch of sunshine (or moonlight) and a cool cocktail with a tiny palm tree sticking out of an olive as you sit back with the calming waters and savour every moment that you can.
Los Pelicanos: After an exciting day of snorkelling or wind surfing enjoy yourself at Los Pelicanos, with its giant oak finish and ancient/modern cabin appeal, you'll find yourself enjoying a touch of the world with a different theme each night; including Mexican, Mayan, Caribbean and more.
Location
Address: Blvd. Kukulcan Km. 2.5, Zona Hotelera. Cancun, Quintana Roo.
Time to Airport: 25 minutes.
Parking Lot: Available without charge.