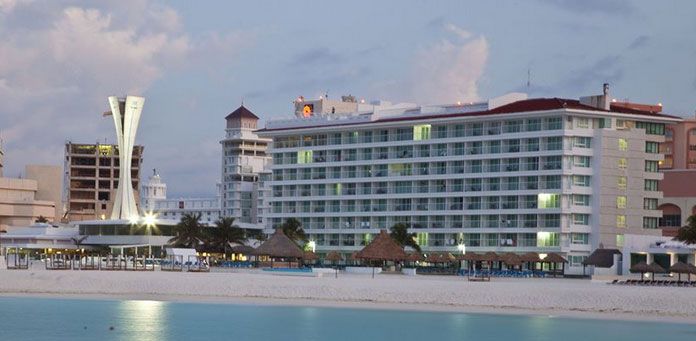 With its modern yet sophisticated appeal, the 4 ½ star hotel of Krystal Cancun will provide everything you're looking for in a perfect vacation. You'll find a sweet combination of comfort and luxury here as you're treated with exceptional customer service and a truly unique tropical experience.
Having five different room styles to divulge yourself in, you'll find everything you're looking for either in the Deluxe room or the Krystal Club or Krystal Romantic room, you'll be surrounded in carefully planned elegance with an extra touch of the Caribbean in beautiful red and white contrast against the glowing blue Caribbean Sea beyond; each room coming with either 1 king sized bed or 2 double beds, waking up in the morning will seem like the easiest thing in the world.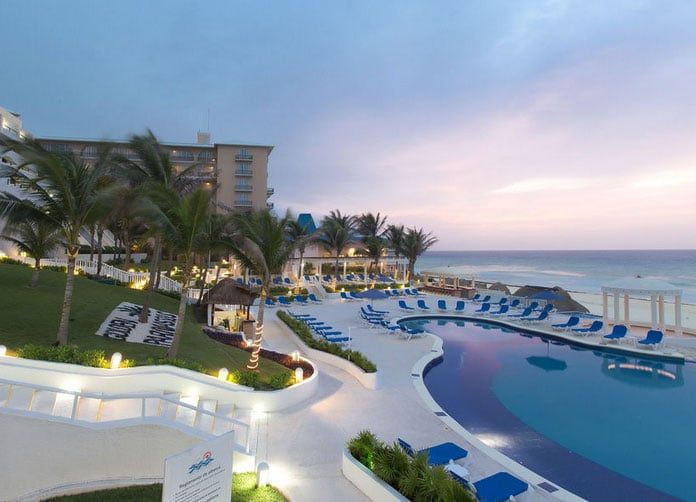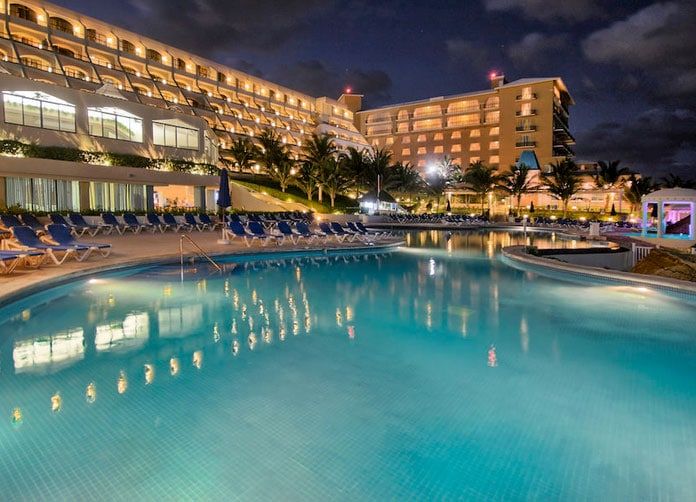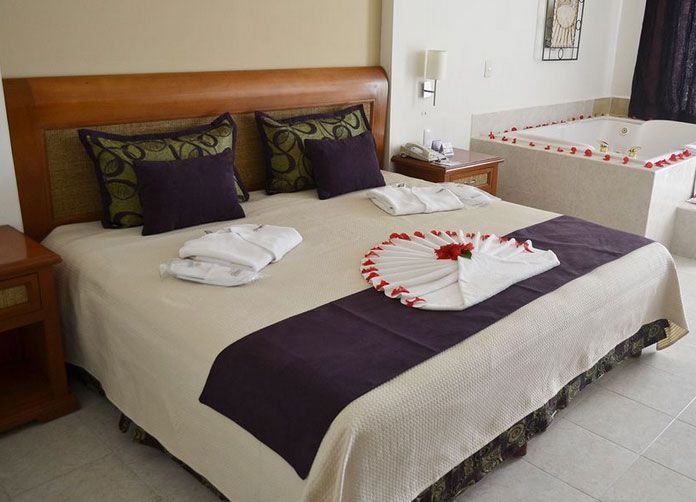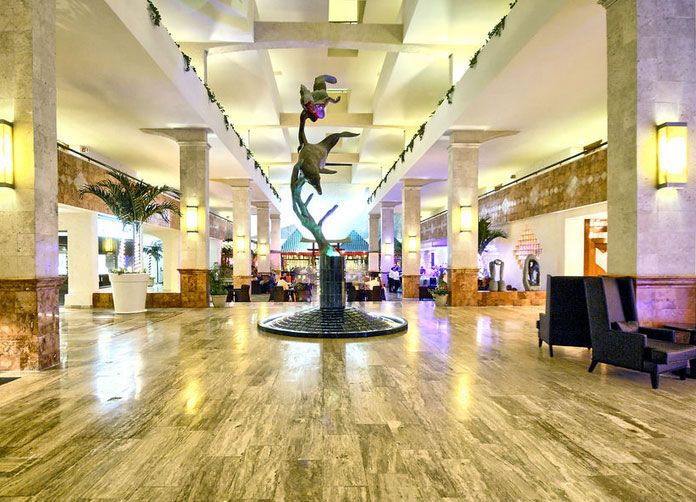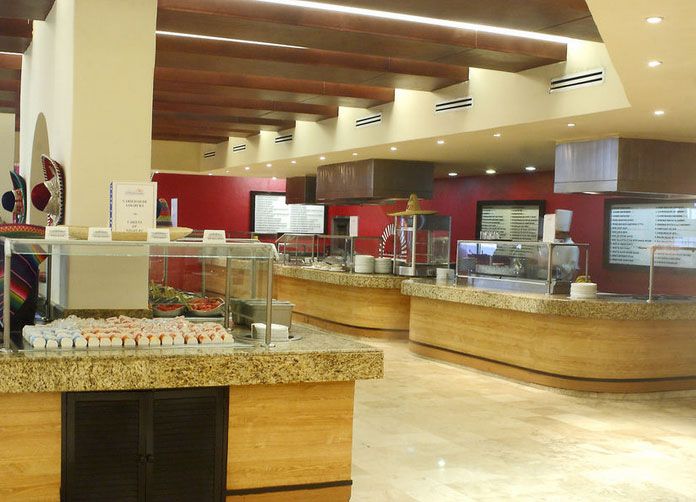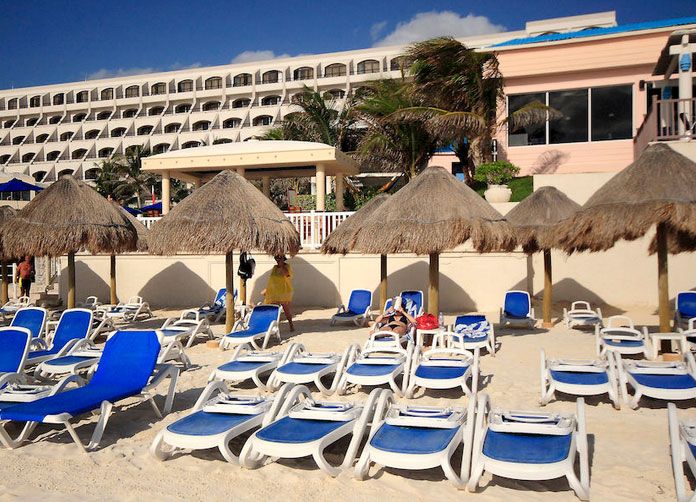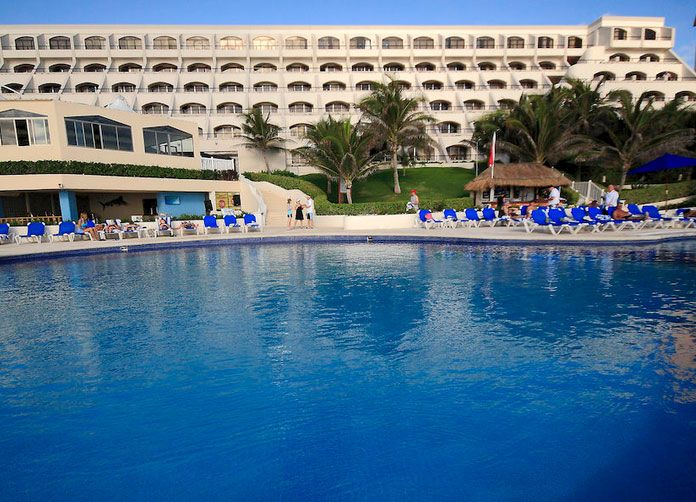 To treat you with exceptional service, the All Inclusive package has everything from all day food and wine of the house by the glass, including snacks all day by the pool. You'll receive excellent drinks Domestic and selected international brands of the Krystal Cancun All Inclusive program and bottles of water stocked daily.
Enjoy excellent water sports and recreational activities throughout the day including great entertainment and dinner at any of the preferred restaurants to select from. Also you'll have a Deluxe Room and free use of the updated gym available.
Enjoy all that the amazing Hotel Krystal Cancun has to offer by enjoying the Spa or Jacuzzi or fall in love as you experience the amazing and artistically designed pool.
The kids will have the time of their life as they swim in this gigantic pool and then take them to the extravagant Kids Club providing an excellent Caribbean view with a touch of culture and many toys and activities to keep them well entertained.
Take to the beach and either walk alongside the white sand for miles or enjoy the ocean view and sheltered beds aiming directly at the beautiful Caribbean Sea, on a gorgeous day with a slight breeze flowing, this could be the closest to paradise that you will ever get.
Ideal for business meetings or conferences; having three nice sized Meeting rooms, you'll get a touch of contemporary and a touch of luxury at the Krystal Cancun providing the experience that you and your guests will never forget.
Amenities
With four great bars, including the Pool bar where you can enjoy refreshing drinks and great snacks poolside with the beating Cancun sun above. Or Cacscada providing a great friendly atmosphere with the Caribbean not far off, you'll have ample time to relax and have a few tasty drinks.
To get the most from your experience, you'll want to treat yourself, as well, to one of the many excellent restaurants they have to offer.
Cafe Aquamarina: Enjoy a breakfast buffet or dinner with a modern antiquity and great service.
Hacienda El Mortero: You'll enjoy authentic Mexican plates in this all-out Mexican restaurant with the right colors and the right touch to take this place to the extreme.
La Mansion: Here you'll indulge in prime meat cuts and a great a la carte service.
Las Velas: Enjoy great food in this Mexican Palapa alongside a stunning view of the beautiful Caribbean!
Location
Address: Blvd, Kukulcan Km 9, Zona Hotelera. Cancun, Quintana Roo.
Airport Distance: 20 Km. (12.50 Mi.).
Parking Lot: Available without charge.