Do you want Wonders of the World? We've got one! Just a couple of hours from Cancun our selection of Chichen Itza Tours will surely have something to suit all.
Chichen Itza has mystified people for hundreds of years. If you have to pick one day trip during your Cancun vacation then Chichen Itza has to be it. A three-hour journey, but worth every minute, takes you to one of the new Seven Wonders of the World.
Chichen Itza Tour Options
A tour is going to be the best way of seeing the famous site, and we offer different tour options to suit all pockets. All Chichen Itza tours include lunch and a folklore show at a nearby hotel with air-conditioned transport, professional English-speaking guide, a stop at a refreshing cenote for a swim and all entrance fees, road tolls and taxes.
Classic Chichen Itza Tours
A Classic Tour is the most economical way of visiting. You are picked up from your hotel and taken to a central departure point where along with other adventurers you board buses destined for the famous Mayan ruins.
It's an early start as you are picked up at your hotel in the Cancun Area and taken to a central departure point, where you depart around 8:15am in a luxury air-conditioned bus for your Chichen Itza Tour. The journey to Chichen Itza includes a drive through the historic colonial town of Valladolid.
Next you will stop for a delicious buffet lunch (drinks not included) featuring local dishes from this region of the Yucatan at a hotel close to the Chichen Itza site. This is followed by a Jarana show (traditional dance of the Yucatan region). Of course there is also a souvenir shop here.
Your tour of the Chichen Itza site starts with a 90-minute tour, guided by a bilingual INAH (Instituto Nacional de Antropología y Historia) certified guide who will explain the history of Chichen Itza and Mayan customs and rituals. Following this, you'll have one hour free time to explore at your leisure.
On the way home you will visit a refreshing cenote for 45 minutes where you will be able to swim in the cool waters. You'll arrive back at the original departure point around 7pm and then you'll have onward transport back to your hotel.
Included
Round trip Transportation
Buffet lunch
Guide
Entrance fees
Not Included
Any extra stop or activity not purchased in this package
Gratuities
Drinks at the restaurant
Don't forget to bring
Sunscreen
Sunglasses
Comfortable Shoes
Hat
Bottle of water
Camera
Cash
Swim suit and towel
Grab a bite to eat before you leave the hotel, it's a long drive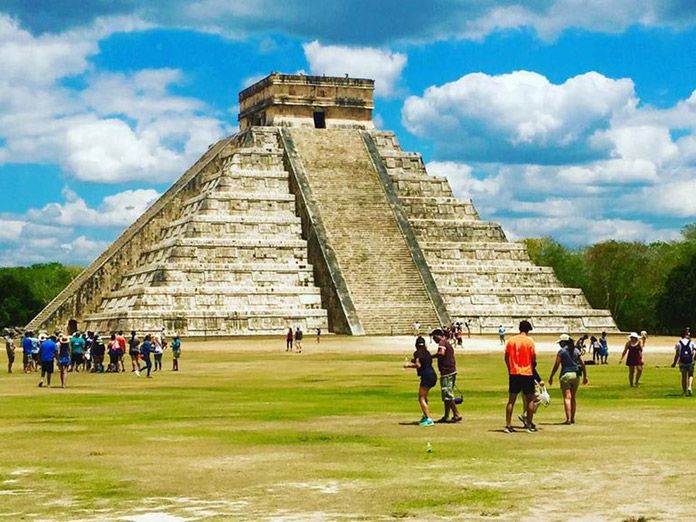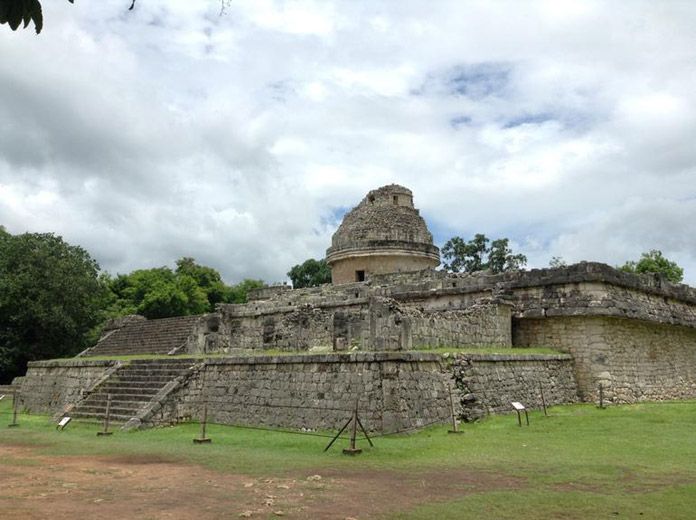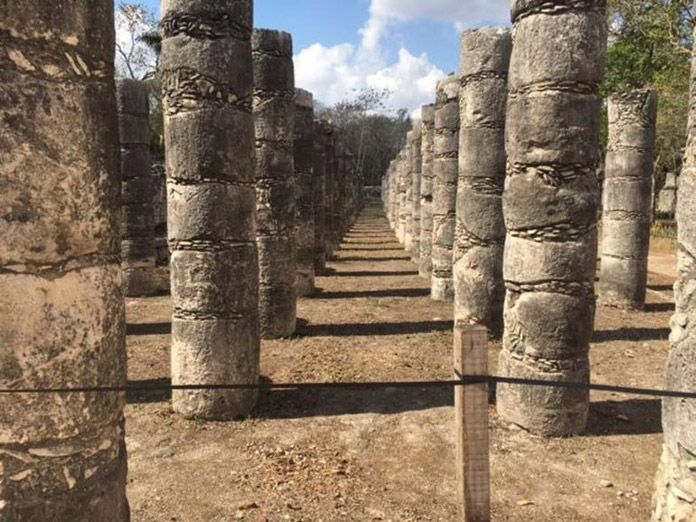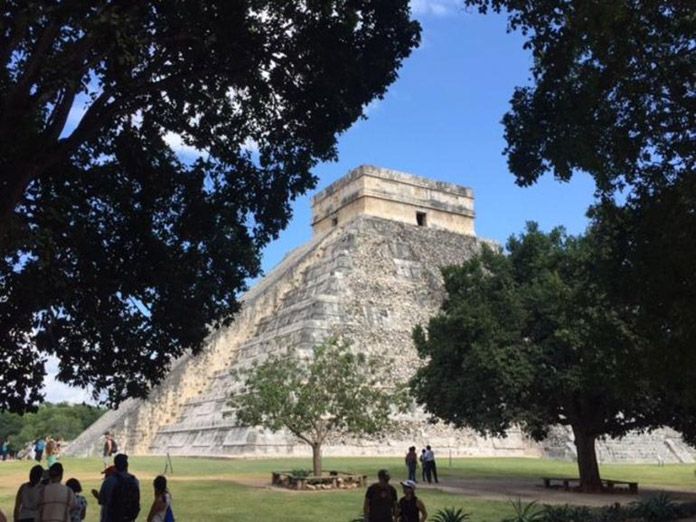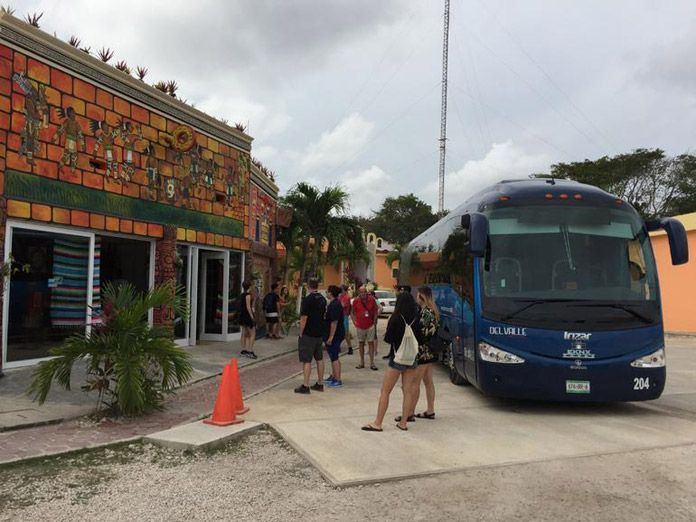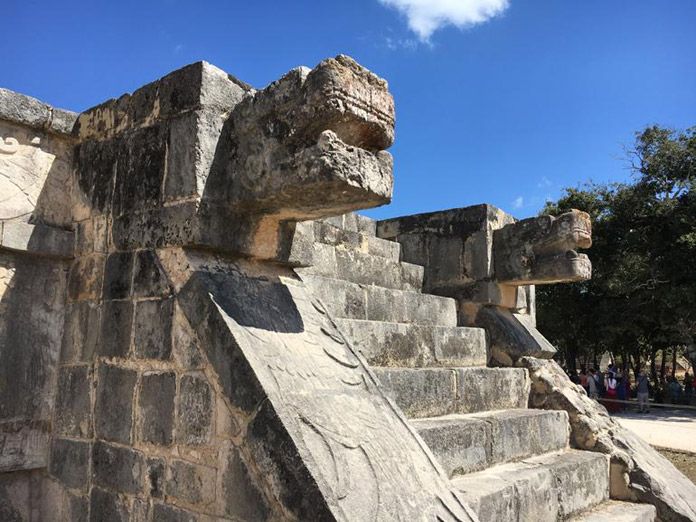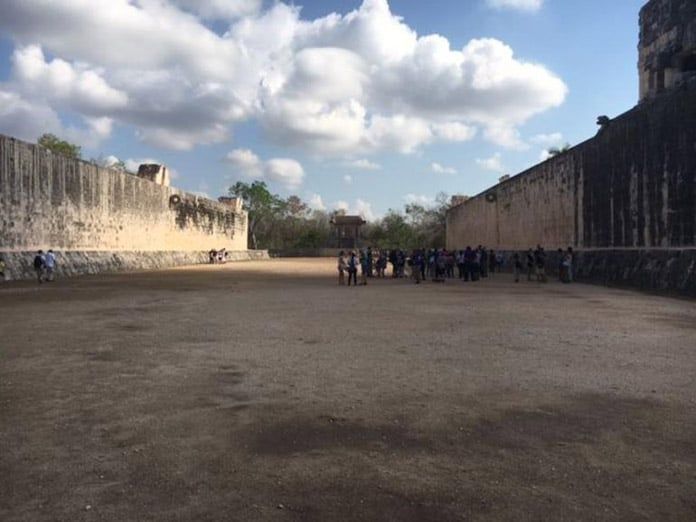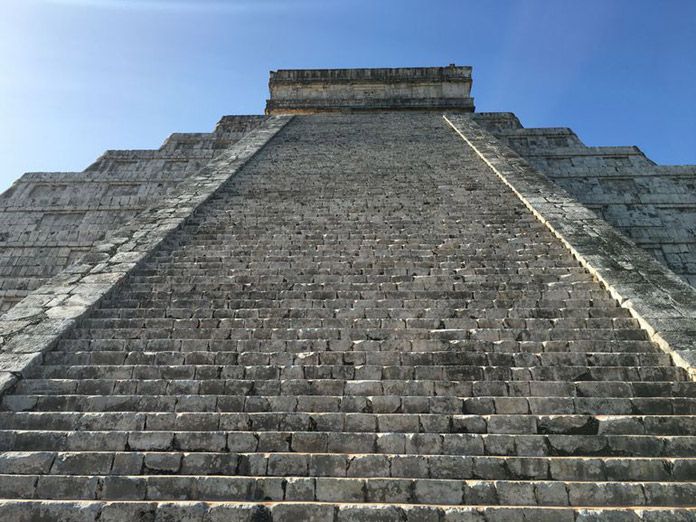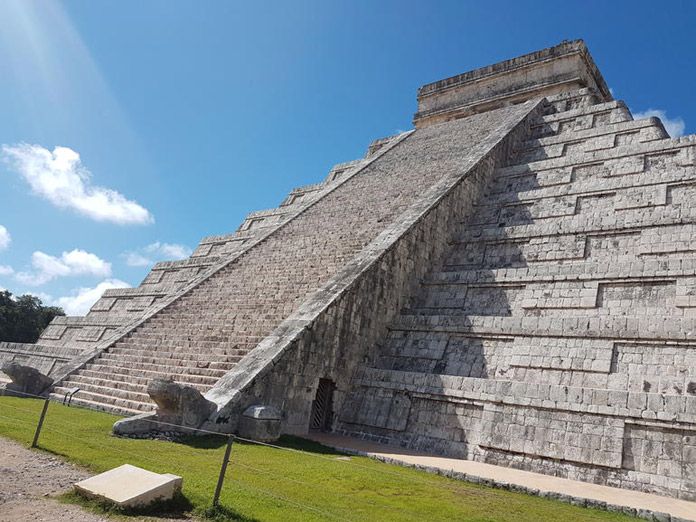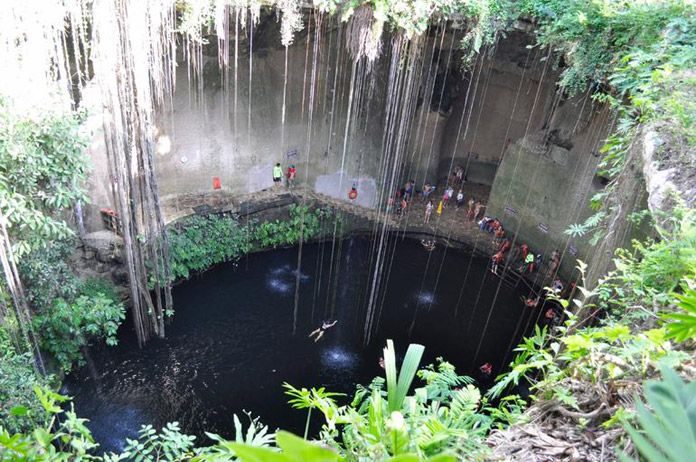 Private Chichen Itza Tours
Private Tours are also available. These tours are just for your group, and you'll have your own driver and vehicle.
A private tour will be more cost effective if you have a larger group to split costs. Also, suitable for those who prefer the personal touch and don't mind paying a little extra for it.
With a private tour, you can also visit the additional sites of the Ik Kil cenote and/or Ek Balam and/or Coba.
Driving to Chichen Itza Yourself
I really wouldn't recommend you travel there via hire car. The journey is long, the roads are for the most part deserted, gas stations are infrequent and there are also tolls to negotiate which are quite expensive.
It is also very very easy to get lost!
Chichen Itza was named as one of the new 7 Wonders of the World in 2007. More than just a pyramid, Chichen Itza once was an entire city that was mysteriously abandoned.
Located in the neighboring state of Yucatan among lush tropical rain forest it is approximately 3 hours from Cancun by road.
One of the most famous phenomena in the World occurs at Chichen Itza twice a year. During the Spring and Autumn Equinox the sun is in exactly the correct position to cast a shadow which resembles a snake descending to the ground.
The shadow joins up perfectly with the carved stone snakes head at the base of the pyramid.
If you can't make it during the equinox don't worry as this is recreated nightly in the awesome sound and light show after dusk.
Chichen Itza was built around 600AD which is almost 1,500 years ago!
The main pyramid El Castillo has 91 steps on each of it's four side leading to the throne room at the top making a total of 365.
The main pyramid was actually built on top of a smaller pyramid and this was only discovered as recently as the 1930's. It contained a Chac Mool statue and a temple in the shape of a Jaguar.
You are no longer allowed to climb El Castillo, often this is attributed to structural damage from Hurricane Wilma in 2005, but of course Chichen Itza survived Wilma just as it has survived countless hurricanes over thousands of years.
Sadly, the true reasons are:
erosion from thousands of feet on the steps
graffiti carved into the temple at the summit
accidents where people have either accidentally fallen or deliberately jumped from the top.
El Castillo isn't the only interesting feature to be found at Chichen Itza.
The Mayan Ballpark, the Temple of the Warriors, the Cenote of Sacrifice and the Observatory provide other spectacular scenes from a world long forgotten.
Beware, Chichen Itza is far inland and you will find the temperature considerably hotter than your beach side hotel. Take plenty of water and sturdy footwear is a must.
Outside of the main Chichen Itza complex you will find a typical Mayan village a short walk away Here you will find some very cheap restaurants, why not stop off for an authentic Yucatan meal?
Beware the mass of street sellers, many barely old enough to talk. A simple No Gracias should be enough to dissuade them from bothering you. Howvere, the handicrafts they sell (often crafted by their own mothers and fathers) are authentic and cost next to nothing.