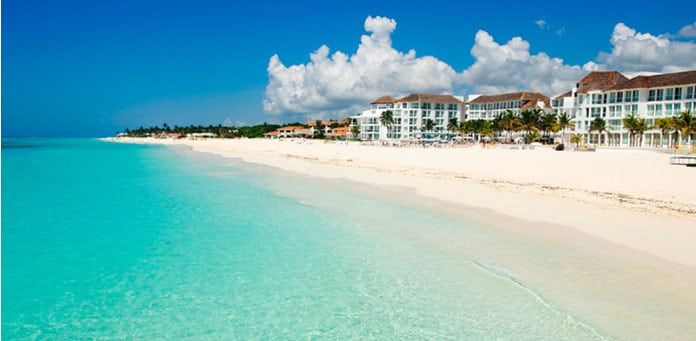 Playa Del Carmen is a town in the Riviera Maya. It offers a very different Mexico to the hustle and bustle of Cancun.
Playa is more laid back and definitely less Americanized. It's a nice contrast and definitely worth a day out of your normal schedule to visit.
Distance from Cancun to Playa Del Carmen
Playa is located some 40 miles (ca. 64 km) south of Cancun. You can take an organized tour from Cancun or go there yourself on the bus easily.
The cheapest way is to go via bus from the bus station in downtown Cancun. Buses leave every 20 minutes or so from the ADO bus station in Cancun and the price is around $5.00. The bus station in Playa is right in the heart of the town and located on the famous 5th Avenue.
Playa is also a great transportation hub with buses leaving to destinations all over Mexico from the central bus station.
Alternatively you could rent a car in Cancun and set your own itinerary, stop on the way or head onward a little further to explore other Riviera Maya attractions such as Xcaret, Xel Ha and Tulum.
Ferry from Playa Del Carmen to Cozumel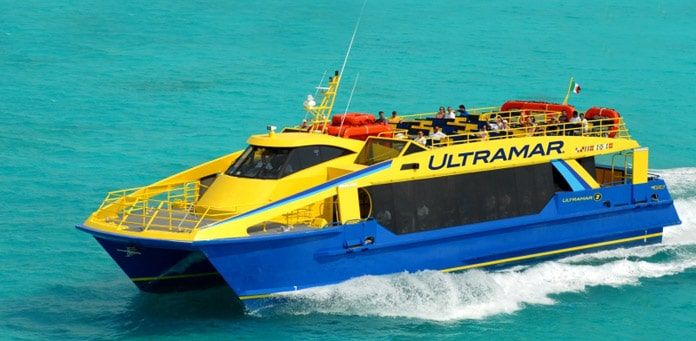 The ferry to Cozumel is located in Playa del Carmen. The crossing to Cozumel takes about an hour so you have plenty of time to go over to Cozumel and back if you start your day early enough. The distance between Playa and Cozumel is approximately 12 miles (ca. 19 km).
There are two companies that operate a ferry service to Cozumel, namely Ultramar and Winjet. Of the two Ultramar is more frequent with outward trips on the hour between 7am and 11pm daily. Return trips from Cozumel are also on the hour between 7am and 10pm.
Current Cozumel ferry prices are 220 Pesos one way or 400 for a round trip for adults. Child prices are 140 Pesos one way or 240 round trip. Kids under 5 are free.
The beaches at Playa del Carmen are long and wide, and consist of a more granular white sand than the powder white sand you'll find in Cancun. On the beach you can rent sailboats and hire fishing, diving or snorkel trips.
Unlike Cancun, there are many bars and restaurants right on the beach itself and you are never more than 50 meters away from the nearest refreshment stop. After midnight the nightclubs located on the beach come alive.
The famous 5th avenue runs parallel to the beach some 500 meters inland. Side streets lined with small hotels, condos bars and restaurants lead down to the beach at frequent intervals.
5th Avenue is the famous shopping street packed with restaurants of all flavors, bars and shops selling everything from the usual souvenirs to fine arts and Luis Vuitton travel accessories.
There are also a few smaller malls located centrally and two larger ones just outside of downtown. Plaza Las Americas mall is popular with locals and in addition to independent small stores also has a movie theater, supermarket and food court.