Back in 2005 Terminal 1 was devastated after Hurricane Wilma. Once repaired it was brought back into operation on a periodic basis pending the completion of Terminal 3. During this time Terminal 2 dealt with the vast majority of arrivals which resulted in overcrowding. With the opening of T3, dealing with the majority of charter flights Cancun airport is a much more pleasurable experience than it used to be.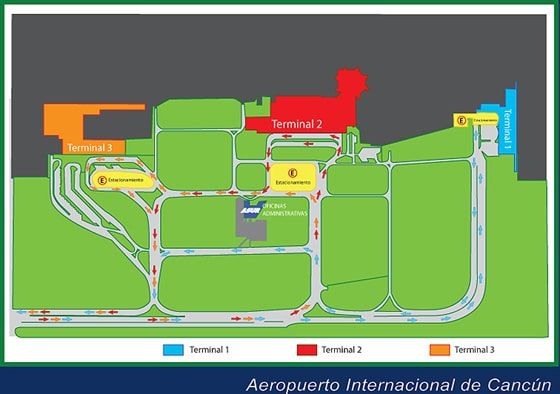 After an investment of $150 Million USD Cancun's Terminal 3 became fully operational in 2007. The first terminal and all it's antiquities (lack of air conditioning, sparse retail outlets and restaurants) is now devoted to freight only.
Further improvements followed in 2009 with the addition of a new 2.8km runway and control tower which at 97metres tall is the tallest in Latin America. In 2014 Terminal 2 was expanded in order to cope with growing demand, shortly followed by an expansion to Terminal 3 which opened in March 2016. Terminal 4 is currently under construction and is expected to open sometime in 2017.
The airport in Cancun is now Mexico's second busiest after Mexico City, but is number one in numbers of International travelers with 21,415,795 passengers in 2016, a 9.28% increase over 2015.
Cancun Airport now equals any International airport in the World in terms of facilities and surpasses most. A far cry from the tiny little airport that opened in 1974.