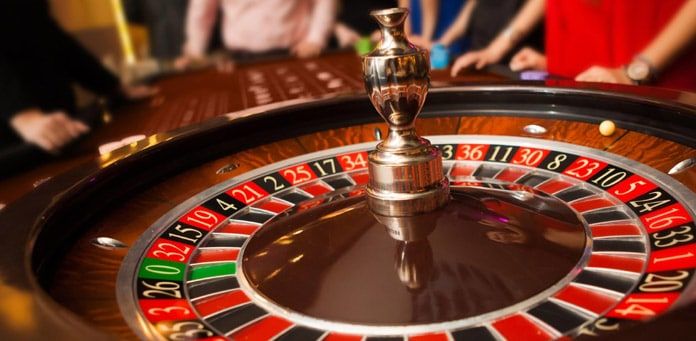 Cancun Casinos are a relatively new addition to the endless list of things to occupy your time here in the Mexican Caribbean.
In our view the best four Cancun Casinos are currently:
1. Red Casino at Grand Oasis Cancun
In my opinion the best Casino in Cancun is Red.
Grand Oasis is one of the few resorts with casinos in Cancun. Located at Km 16.5 of the Cancun Hotel Zone it is my favorite gambling venue.
Open 24 hrs a day 7 days a week with English-speaking Staff, Red is the only Casino to actually be located inside a resort. Games on offer include Roulette, Craps, Texas Holdem and Baccarat. Sportsbook betting is also on offer with live streamed greyhound and horse racing.
There are a huge sections of various slot machines. Drinks are complementary for players, as is food as long as you are actively participating. Of the three Casinos discussed here, Red currently has the best reviews on Trip Advisor with an average score of 4 out of 5.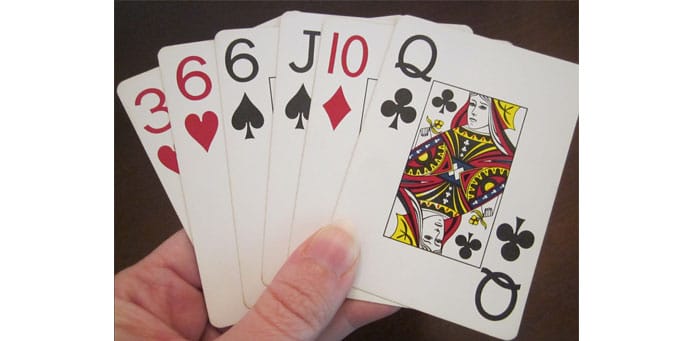 Dubai Palace is located on Ave Tulum approximately half a mile outside of the city heading towards the airport. They offer a reasonably priced buffet three times a day for breakfast, lunch and dinner.
Dubai Place is open 24/7 and offers the usual array of table games such as Roulette and Blackjack. Most of the staff speak Spanish only but there are a few who do speak English. Dubai Palace's review score on Trip Advisor is 3.5 out of 5.
Occupying 100,000 square feet (0.93 ha) the Dubai Palace is Cancun's largest casino and is home to over 450 slot machines featuring familiar brands such as Williams, Nova Star and Bally.
The first proper Cancun casino to open was Casino Palace on Tulum Avenue downtown, a little North of Plaza Las Americas.
The facility is spread over two floors with slots and televised sporting events occupying the lower floor. Upstairs is a rather chic games room where roulette, blackjack and poker can be played.
The VIP room is equipped with various computerized games such as Blackjack, Roulette and Texas Holdem. Again the style of play is to pre-purchase credits with the cashier, this time you exchange cash for a debit card which you then subsequently enter into the machines.
Credits and debits are automatically added or subtracted from the card as you play. English-speaking staff are always at hand and the Dubai is a popular location for tourists who will enjoy the buffet available from morning until midnight.
There are three menu changes throughout the day offering 11 different selections per meal with drinks and dessert too.
4. Royal Yak Casino and Sportsbook
Royal Yak is located inside Plaza Las Americas in downtown Cancun. Recently refurbished this casino is not as large as the two mentioned above.
It also has the worst Trip Advisor review score of the three with just 2.5 out of 5. Royal Yak offer the usual table games as the casinos above although there are fewer tables. Food and drinks are an extra cost unless you are a known regular or gambling high stakes.
History of Cancun Casinos
For years local gambling laws prevented casinos from opening up in Cancun and various 'get a rounds' were proposed. These included an ambitious project to float a gambling ship located off the coast of Cancun. The idea being it would actually be far enough away to be classed as International waters such that local laws did not apply.
However, despite being talked of for years nothing ever came of it. Cancun remained a casino free zone, except for Play City Casino at Plaza Kukulcan. Play City Casino was hardly worthy of the name though in my opinion. Just a few low value slot machines and certainly no real casino games such as poker, blackjack or roulette.
Around 2010 something changed and Cancun casinos started appearing here and there. It seemed as each one opened it became bigger and grander than the last. A whole new option for Cancun nightlife became accessible.
I don't know what happened to effect this change, maybe there was a change in the law or maybe it was decided to just not enforce it anymore. But one thing is for certain, in 2019 it looks as if Cancun casinos are here to stay.
In those early days there were no chips and no dealers! You were seated with other players and the games were played via video machines.
You purchased your "chips" as paper credits from the cashier and entered the numbers into the machine to receive your electronic chips. Hostesses were on hand to serve complementary drinks to players, for those who are just watching and enjoying the atmosphere drinks may be purchased.
In December 2010 none other than the famous Playboy brand opened the first Cancun casino in the Hotel Zone.
However, it only lasted a few years and has been closed ever since. Playboy Club Cancun was situated at Km 3.5 close to Temptation Resort and Spa. It occupied the building that used to be Caliente Sportsbook throughout the prior 10 years or so.
The Playboy club was upscale, modern and attracted well-to-do locals of Cancun in addition to tourists.
I think it's downfall was probably the fact that there was a membership fee required and at 200 pesos (around $18USD). It was quite expensive for a casual visitor although not such bad of a deal for a frequent patron.
Drinks were also expensive at 60 pesos ($5) for a beer and not complementary for players. What set Playboy apart from the rest though, is that they were first to offer real live games with dealers and of course, Playboy bunnies. Latina style!
The lower area at Playboy Cancun hosted TV screens showing live sports events, the usual slots, around 6 blackjack tables and 1 each of roulette and craps. The upper floor also had slots and poker tables.
Cancun is not Vegas and hopefully it never will be. To me there is far too much to see, do and enjoy in Cancun than to while away those precious hours gambling in a dark casino.
However, for those that do enjoy the experience then you should be able to find casinos in Cancun that more than meets your needs.