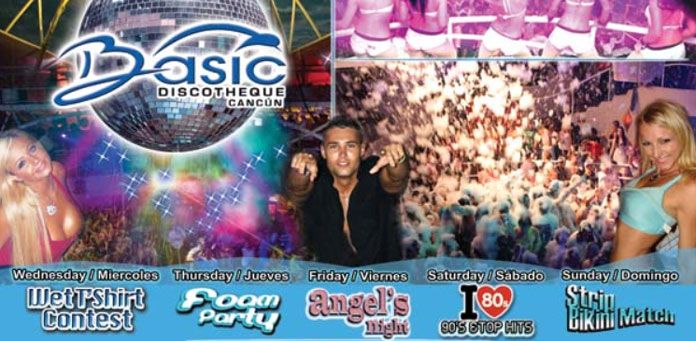 Basic Cancun Nightclub formerly known as G Spot until being re launched following Hurricane Wilma is another great memory of Cancun nightlife that has unfortunately now closed down.
It was located a little out of the party center at km 10 close to the Plaza Flamingo Mall and was easily accessible by bus or taxi.
Basic Cancun Nightclub used to be Cancun's only nightclub over the lagoon; in a giant white dome like structure with amazing half opened architecture features showing the fabulous Cancun night sky.
Basic Cancun Nightclub had an innovative concept in nightlife. Their music style include a wide variety of musical genres including top 40´s, the latest in house, reggaeton and many more including their famous eighties night every Saturday and bikini contests too.
They offered high quality drinks prepared with well- known brands served by diligent and attentive staff creates a great entertainment atmosphere. The sky, the water and all the natural elements surrounding the location enhanced the state-of-the-art decoration, with one of the best lighting and illuminating systems that produced an electrifying atmosphere.
The dance floor offered an original concept with water effects, with rain from the ceiling falling and water shooting up through the floor making any occasion attractive and enjoyable. If you went to Basic you had to be prepared to get wet!
The club opened its doors every day at 10:00pm sharp for one of the wildest parties in town.
Great nights were had, partying under the stars of Cancun´s sky. Beach party, rain party, wild party and much more. Guests were pampered by their great service and spent many of those nights you will never forget.