Looking for a Cancun map?
Of course, these days everyone has the Google Maps app on their cellphone, which is fine if you just want to find your way around. The Cancun hotel zone is one long road (Boulevard Kukulcan) anyway with only a few side streets. It's difficult to get lost!
Google Maps might let you know where you are. But does it tell you about that great hidden away Taco place you are just around the corner from? Nope. Does it have a handy guide to taxi prices? Nope!
Call me old-fashioned but I prefer a fold out map you can put in your pocket and carry with you that has more information than just the road layout.
If you're looking for a similar Cancun Map then I would recommend the series of maps produced by Laura Mc Farlin and her husband Perry shown below.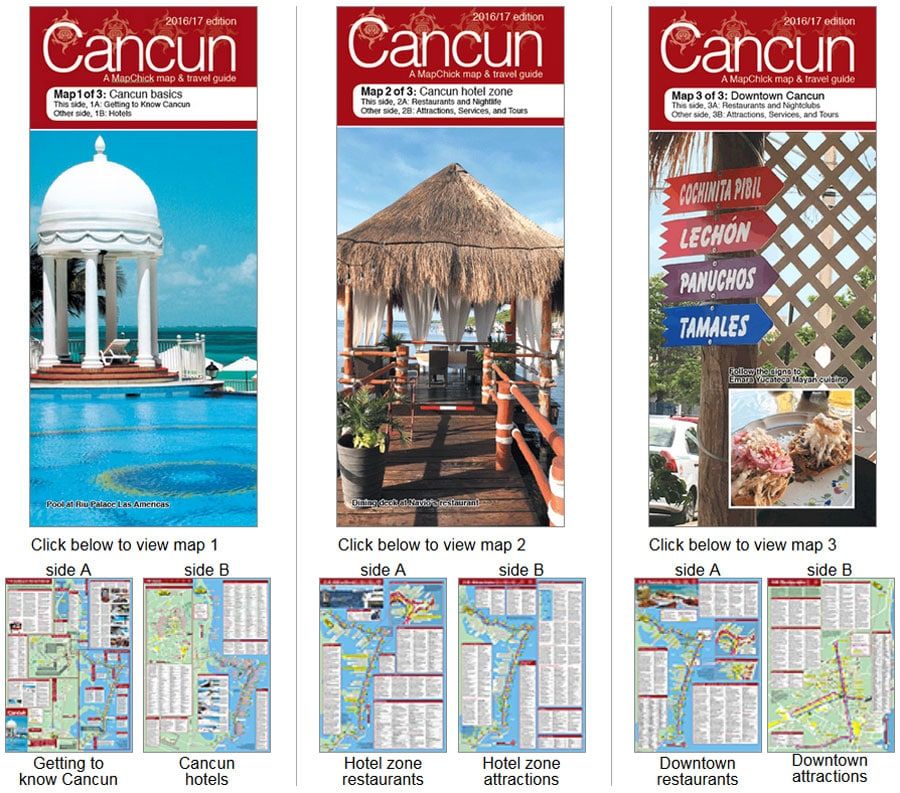 Each publication is not just a map, it's a complete guidebook for the area. What's more they are regularly updated with detailed information on hotels, shopping, attractions, nightlife, tours, restaurants and more.
If you're visiting other parts of the Yucatan, such as the Riviera Maya, Playa del Carmen or Isla Mujeres the same guys have a map for each location. Shown below. Just click the map you are interested in for more information.